A world full of fun, learning creativity & pleasure

Vision - Creating miles of smiles

Step into our Nursery Wing:-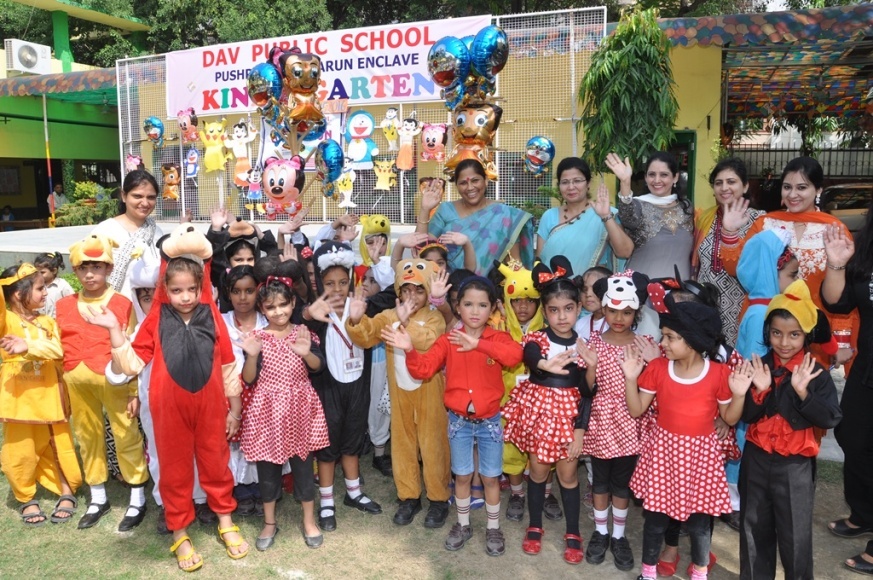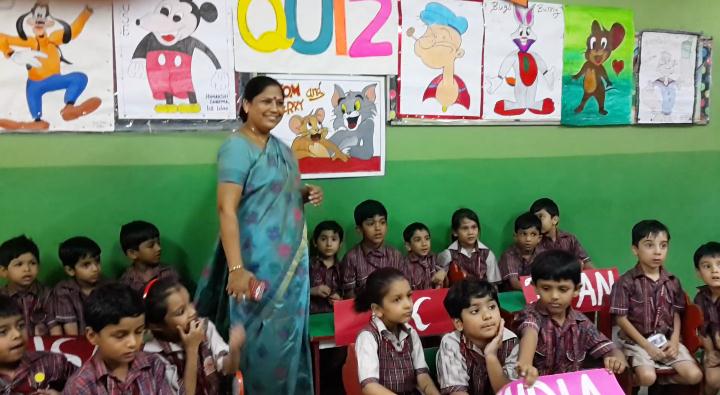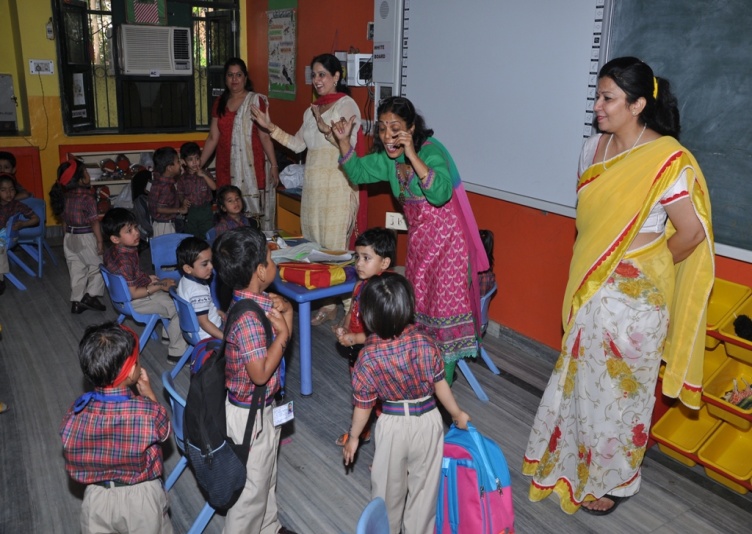 Set in a warm, friendly surroundings our nursery prides itself on providing safe, homely & comfortable environment that will make your child's first steps away from home both comforting & highly enjoyable.


Must make a choice
To take a chance
Or the life
Will never change

School Timing:- 8.25 a.m. to 1.00 p.m.
School Curriculum
It spins around physical social, emotional, moral & intellectual development of the children in combination with age old and time honoured values as enshrined in our cultural heritage.
• Development of basic skills of communication, numeracy, healthy living along with basic concepts of the Physical and social environment.
• Festival celebrations- to develop knowledge about heritage & culture.
Assessment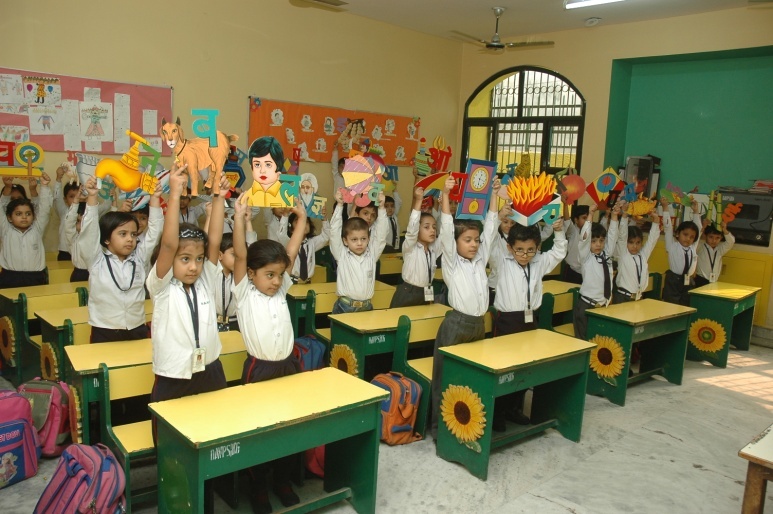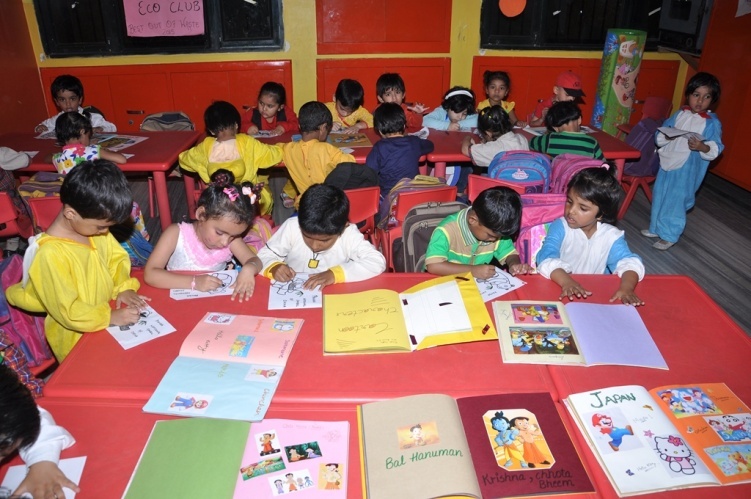 Written Tests may not measure a child's true ability so there would be no formal tests and the child would be evaluated on the basis of his/her day to day performance.
Extra curricular endeavours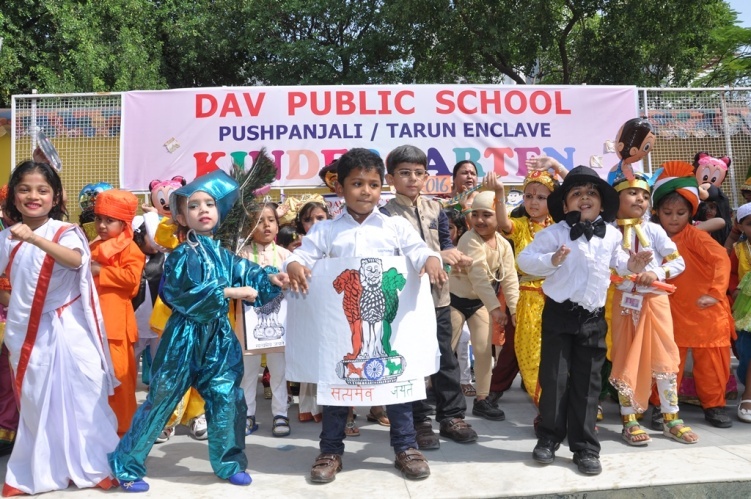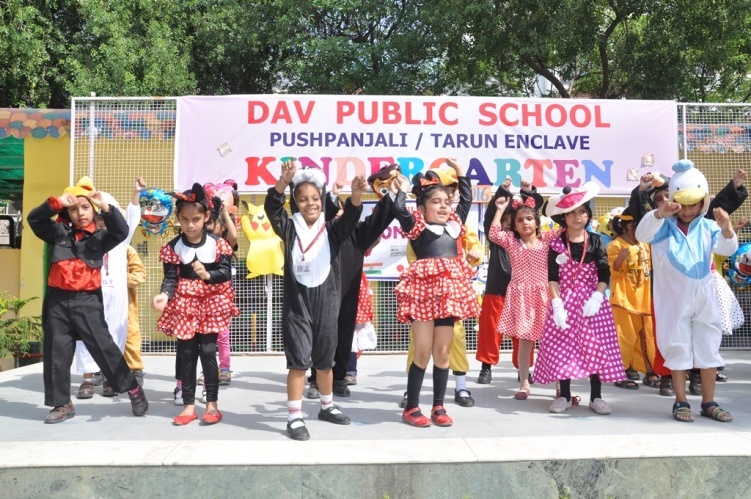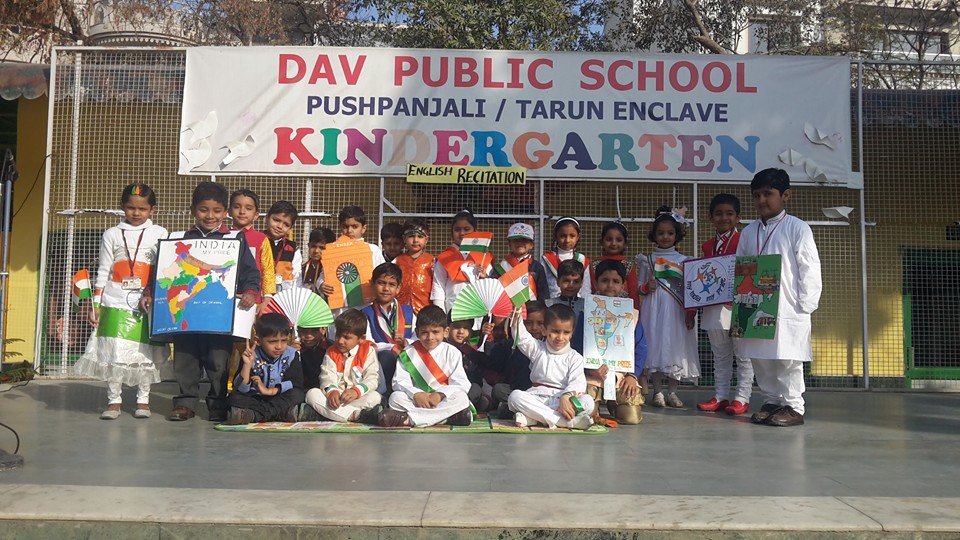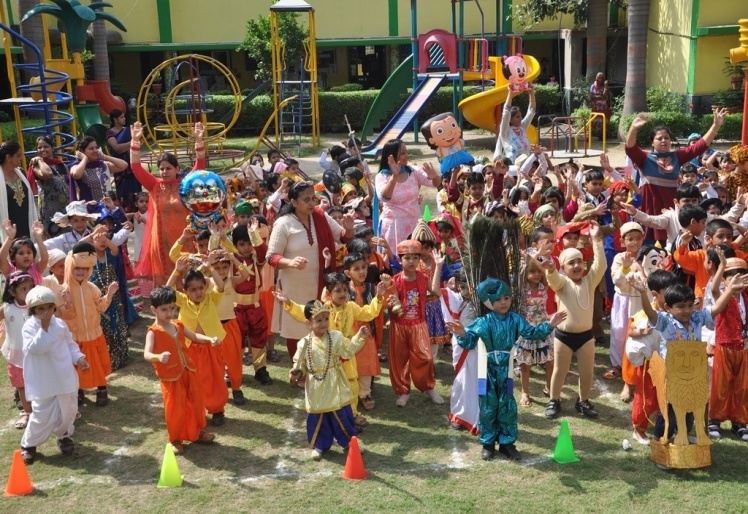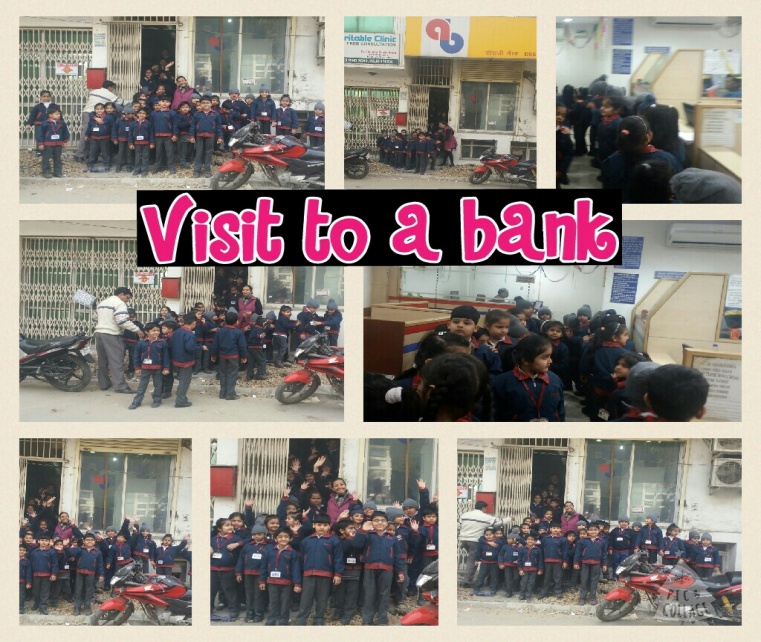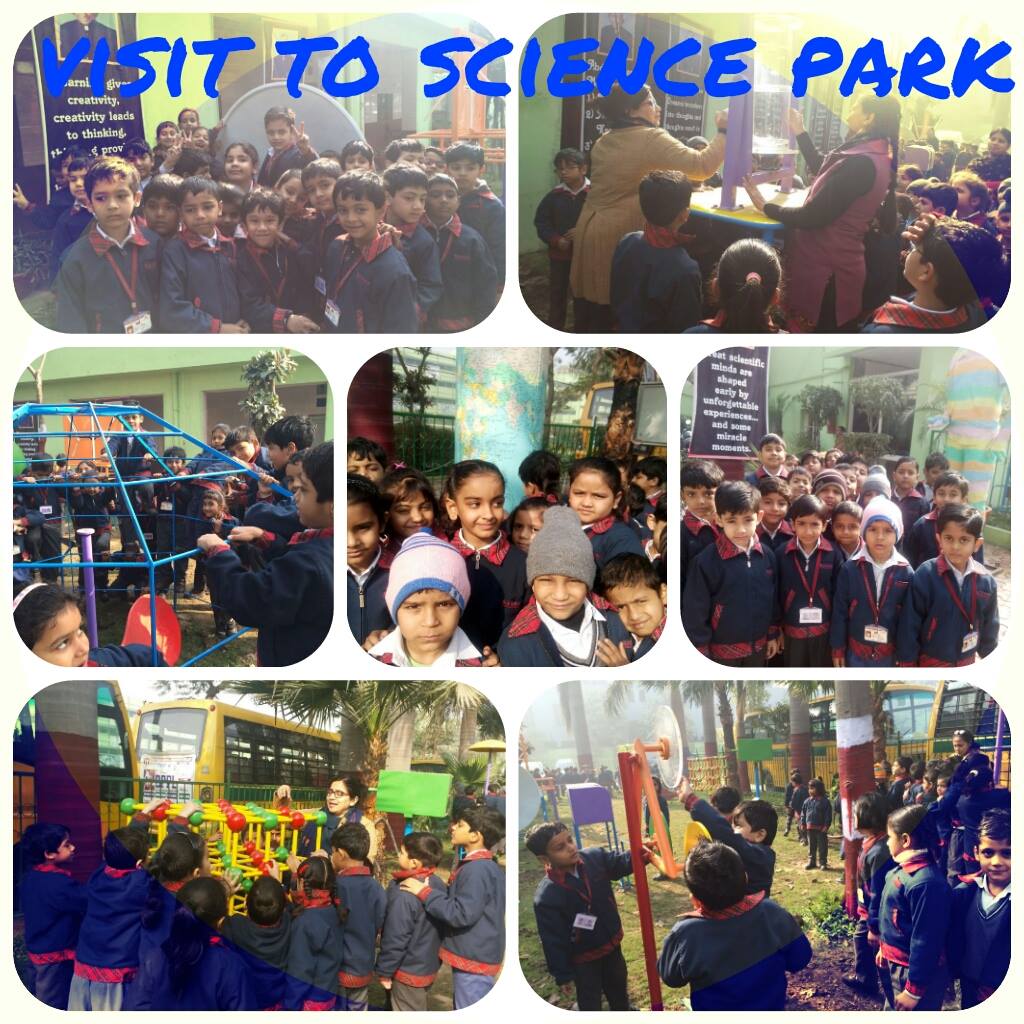 • Excursions
• Talent Show
• Festival celebrations
• Free and structured play
• Individual & group activities
• Sand and water games
• Swachhta Abhiyaan
• Earth Day, Health Day,
• Mother's Day, Rhyme recitations
• Story narrations, fancy dress,
• Diya decoration, kite decoration gift wrapping
• Community Reach programme for social cause

Facilities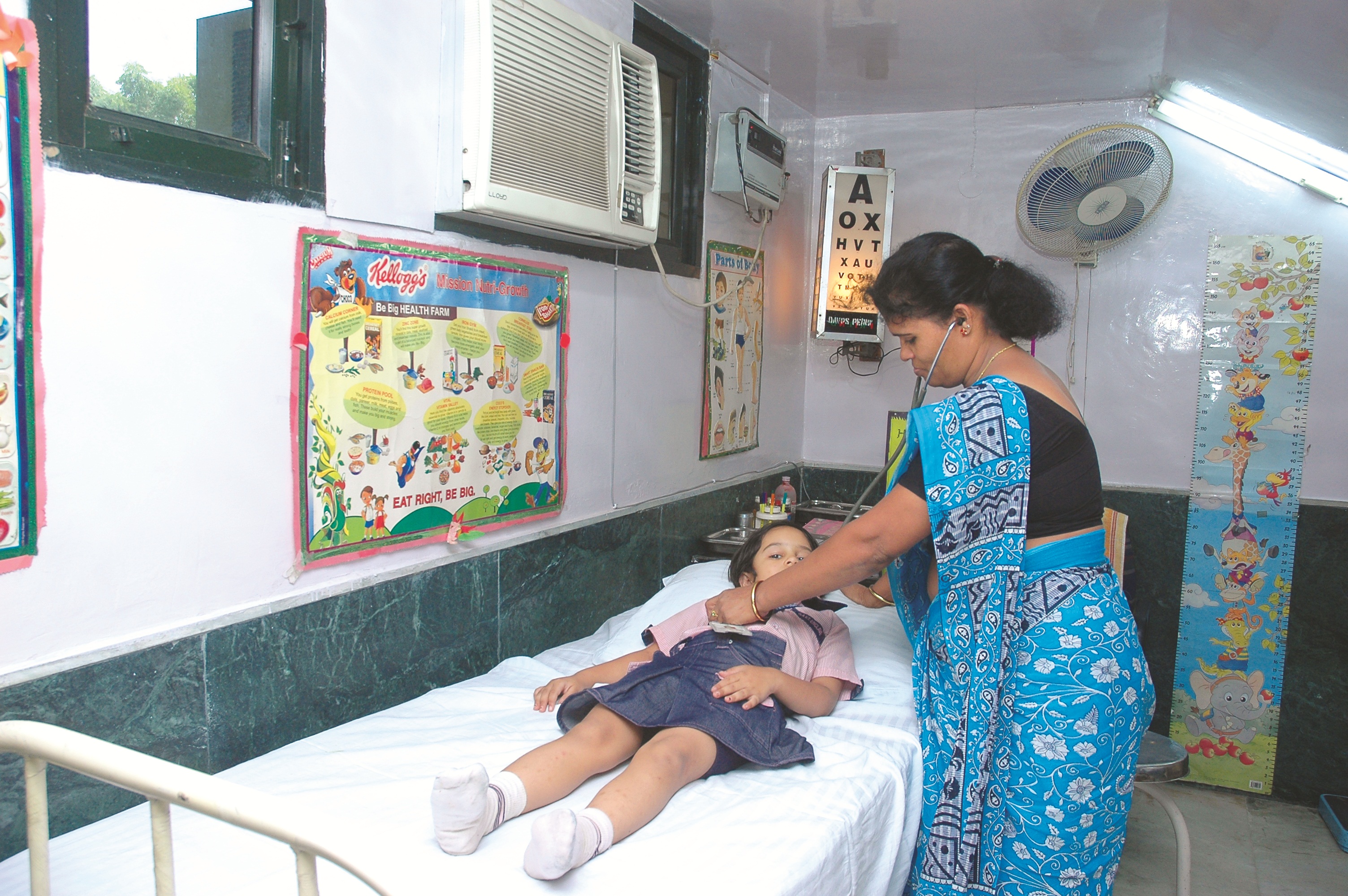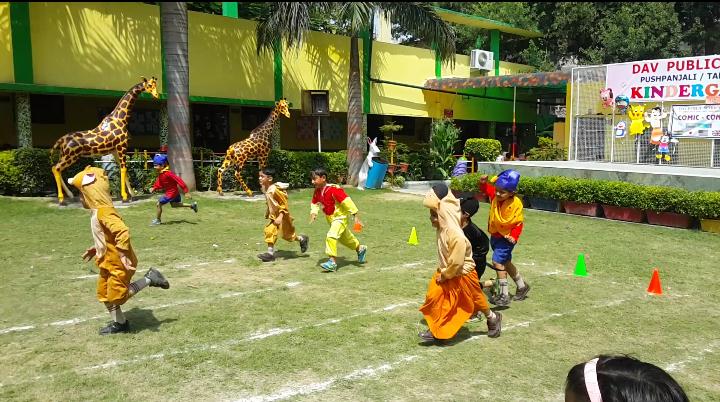 • Special care of special needs children (counseling)
• Active learning center
• Expansive play ground
• Safe environment
• Medical room
• Art & Craft zones
• Music /Dance Zones
• Field trips
• PTMs
• Activity Zone

A Virtual trip to school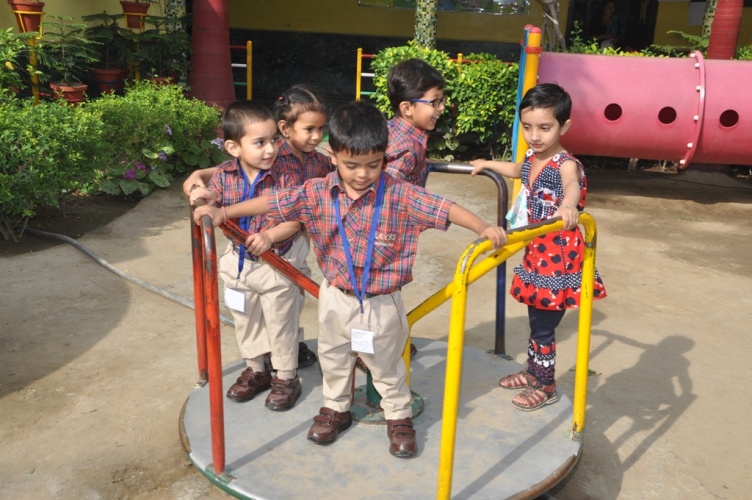 • Child centered approach
• Air conditioned rooms
• Smart Boards + Internet connection
• Neat & tidy building
• Stimulating environment-BALA-Building as learning Aid
• Concept Class Rooms equipped with child kraft kit designed by DAVCMC
• Trained & qualified staff
• Multimedia/activity room
• Well equipped play ground catering to free play on swings
• Organised games.
• CCTV Security & surveillance system
About us
• We build an educational structure focusing on the physical emotional cognitive & social needs of each individual child, caring & a safe environment.

• We develop a positive active relationship with parents & community.

• Dependable and courteous auxillary staff.

• Facilitate professional development and consistent in-service training of staff.

• We provide challenging relevant developmentally appropriate curriculum (EEDP designed by DAVCMC) that provides individual allround achievement or growth.

• Emphasis on Vedic Value Education, regular hawans and celebrating special day of Arya Samajis and development of moral education.